Top Tips for a Dominatrix Session
Visiting a Dominatrix is scary, exciting, daring, and so much more! Done correctly, visiting a professional Dominatrix for a session can be one of the most thrilling experiences. The iconic scene of a Dominant woman standing over a vulnerable man is something that makes your hairs stand on end. As with anything in the kink community, there are rules, etiquette and general decency which need to be adhered to. Going for a session with a Dominatrix can be ruined by not understanding what you're getting into or appreciating what the Dominatrix expects. By just doing a little bit of reading up and understanding some of the basics, you can make your trip an experience worth doing again and again.
Do Your Research
Fortunately, in the digital age there's more than enough information out there to learn about what you can expect from your chosen pro-Domme, and what is expected of you. The fact that your reading this is great! If you put some time into your research then you can work out what you'd like from your session. You'll probably have an idea of what fetishes you'd like to explore with a Dominatrix but a little bit of reading around those fetishes will allow you to communicate your fantasy better.
Do: Read as much as you can about fetishes that you're interested in.
Don't: Be ignorant to what services Dominatrices offer.

Check The Website
Once you know what fetish you're interested in exploring and have an idea of the Lady that you'd like to go and see. Fantastic! This has to be the most important step when prepping for a session Dominatrix. Read, read and read! Dominatrices understand that you may be unfamiliar with the experience so they'll spell out what's expected from you on their website.
A Dominatrix will usually have a number of fetishes that they will satisfy listed on their website. They will also often have a list of hard limits. These hard limits are not for negotiation! Any attempt at requesting this will normally be met with complete dismissal of your requests. If you're looking for something which isn't mentioned at all, you can (politely) ask if your chosen Dominatrix will fulfill it.
Dommes are frequently visited by session newbies, and won't expect you to know everything right away. Along with fetishes and hard limits, most pro-Dommes will also make expected etiquette quite clear on their website. High-protocol Dommes will be different to Service Top Dommes, for example. If you pay attention, then there will be no issues and you'll come across as respectful when you get in contact them and eventually, when you visit.
Do: Read the key pages on the Dominatrix website and what they expect
Don't: Expect a Dominatrix to bend their rules/etiquette/protocol for you

Preparing For Contact
Different individuals like to be contacted in different ways. Some like to be texted, some like to receive a phone call, others have a consultation form. Wherever you find the details of the Domme, they will inform you on how best to contact them and what to include.
Do: Contact the Dominatrix in a preferred format, if specified.
Don't: Contact through any means that aren't mentioned.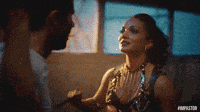 Getting In Contact
The first point of contact can be quite daunting. What to say? What to include? Making a mental list of what you want to ask is a good idea. Do remember that a lot of your questions will have been answered on their website, and wasting a Domme's time will not be appreciated.
Normally a quick introduction and letting the Dominatrix know what you're interested in is sufficient. Keep it brief and concise. A Dominatrix may have some other questions on their consultation form. You should try to include actionable points such as where the session will take place, potential dates etc. This indicates genuine interest to the Domme.
It's fine to ask questions, just be polite and don't waste the Lady's time.This is a sure way to get yourself ignored. Dommes are busy people and the last thing they want to deal with is rudeness and time-wasting activities such as general chatter - especially before any money has been exchanged. Using colloquial slur such as 'darling' is disrespectful, so a formal introduction is often best. If the Dominatrix's name starts with 'Mistress', 'Lady', etc, address her as such.
A Dominatrix will give you more time if you've shown that you've read their website. Asking a question that they've answered on their home page or in their FAQs shows that you've not really looked into their provided services. Besides, reading up on the domme and their rules is all apart of the fun!
Example:
Hello Mistress, My name is Tyler. I've not had much experience with D/s sessions, but I would like to give it a go. I'm a submissive and have a caning fetish. I'm also intrigued by being restrained and degraded. Would it be possible to include these in a session with You? I really love the idea of a Dominant woman controlling me and experimenting with pain. It would be my first time visiting a Dominatrix and I would not like to be marked. I'm available Wednesdays after 7pm. I saw that you use a dungeon in South London, which would work great for me. What are your rates for a 1 hour session? I couldn't see them on your website. Would you be available on any Wednesday coming up? If it's okay I'd like to have a quick phone call just to reassure myself. If you want any more info about what I'm looking for then please let me know. Thank you for considering me, You can call me on XXXXXXXXXXX or email me back (please don't text or leave a voicemail). Thanks once again.
Arranging
Congratulations you've made your introduction! A Dominatrix will then help guide you through booking your appointment. At this point you want to see some interest from the Domme. Maybe questions around your hard limits or further detail on what you would like. At the end of the day, this is a special experience for you and if a Domme is only interested in cash, then you're unlikely to have a good experience (unless of course you're looking for a FinDom or Pay Pig experience).
Don't be surprised if you have to pay a deposit. Dominatrices are confirming their time and making arrangements and will often expect a deposit for this.
Do: Listen and be polite
Don't: Pressure or hassle

Get In The Zone
So you've set the date and now it's time to get excited! A session will usually only be a few hours at a maximum and you want to be in the correct frame of mind to really enjoy the experience. A Domme can only do so much if you're not in the right place mentally. Thinking about your fantasy is bound to get you in the mood. You can even watch clips beforehand. Even better, some dommes will have images and clips of themselves. Thinking about your fantasy and getting excited about it is only going to heighten the experience when it becomes reality.
Do: Explore your fantasy beforehand to mentally prepare.
Don't: Expect a domme to fulfil your fantasy before your session unless it's through their clips or online presence.

The Day of the Session
The day has finally crept up and you should be excited. Some Dommes may want you to make contact on the day to confirm your attendance. Don't miss this otherwise you may turn up to nobody. Paying up front may be required. Even if it's not, do so anyway. It means you don't have to worry about the financial side of your session during the experience. If you want to bring a gift this will be highly appreciated.
Make sure that you're clean and your hygiene levels are high. Your chosen Domme may not engage in certain types of play because of poor hygiene. Some Dommes will instruct you to shower using provided soap and towels before your session begins. If you can, turn up clean shaven. It is preferred for all involved in certain types of play, such as wax or latex-based play.
From the point you are presented to your Domme, She will be in control. You no longer have anything to worry about as long as you follow your instructions and any rules you've been given. Remember that, if at any time you are uncomfortable or your hard limits are being reached, you should vocalise them to your Domme. Aside from this, start to enjoy the loss of control and the beginning of your new submissive or slave relationship with a Dominant woman.
Do: Have a good time!
Don't: Be rude or turn up with low hygiene levels

If you have any questions you can email advice@honour.co.uk If you think this page was useful feel free to share!