Ten Common Fetishes: BDSM, Tickling, and More!
The mind is a fascinating thing! When it comes to specific fetishes there's a world to explore out there. From tickling to bondage we all get off in our own little way. So you might as well buckle up and enjoy whatever turns you on. However, weird and wonderful yours is the chances are you've got an army of fellow fetish indulgers. What could be more exciting! We've put together a list of ten random fetishes. You probably have a bit of a relationship with a couple of these. Who knows a couple more might peak your interest!
1. Fetish Clothing
This one we're well acquaintanced too. Latex, PVC you name it. These are bound to make a certain few flush in the face. Fetish materials provide a restrictive feel bound to get you all excited. Materials like latex give a beautifully erotic smell. Not to mention it's all round sexiness!
2. Sex in Front of the Mirror
This is way more common that you may expect. People love watching themselves! It's loved enough to be a major fetish! Even if it's not your cup of tea. The idea of watching yourself is broadly intriguing. Seeing yourself get down and dirty in your favourite position can send you right up the orgasmic walls.
3. Role Play
From the minute we're born we have an interest in dress up. From that naughty nurse to a strict disciplinarian school teacher, role play opens sex up to the imagination. The trick to enjoying this fetish is to really commit to the roles. By doing so you open yourself up to new experiences. A sure way to keep things interesting! Especially for those in more mature relationships who want to explore new areas.
4. Swinging
Swinging revolves two or more couples consenting to take part in sexual relations with one another. You can see the appeal. There's something quite naughty about challenging strict monogamy. Besides, new sexual partners can be exciting. Just remember that both individuals should be fully indulged in the fetish. Otherwise the practice may cause damage to a relationship. Although if done correctly it can make a relationship so much stronger and create a lot of orgasmic fun on the way!
5. Old Age Fantasies
It's common for men and women to fetishisise older sexual partners. Why? Well it's thrilling! Older people seem more experienced. We expect them to know what there doing and this includes in the bedroom. It almost feels like you get to relinquish control when with an older partner. A thought that makes the hairs stand on edge. Older people seem to be more sophisticated and sophistication is sexy! Finally there's something quite taboo about an older partner. There's nothing quite like a bit of a taboo to indulge in.
6. BDSM
Entering the world of BDSM opens you up too all sorts of sexual discovery. Fundamentally it focuses on a dominant/submissive relationship. An age old relationship that has so much to offer. BDSM includes a wide range of restraints and practices. It varies from using velcro handcuffs (LINK) to becoming a 24 hour slave. The reason this is such a common fetish is because it allows you to explore the art of restraint. Adding and removing control creates a different dimension to a sexual relationship. That dimension is so exciting it has made BDSM a well known fetish.
7. Foot Fetish
Like sucking, licking, touching, caressing or admiring feet? Alternatively do you like having your feet worshiped? If so you've probably got a foot fetish. The feet are highly sensitive. You can see why people get orgasmic over them. Besides, who doesn't like a foot massage? The foot can also be a symbol of dominance. So any play including dominance can often include feet. There's so much about feet to love! Especially in a sexual situation.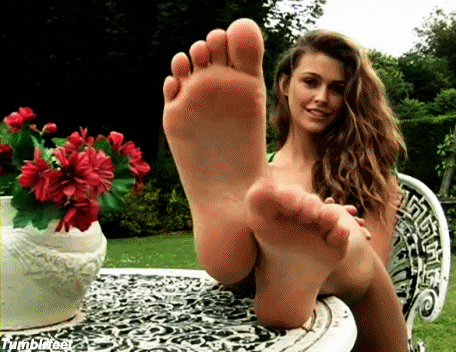 8. Tickling
The infamous tickling fetish. The one that is always spoken about but no one ever admits to. Intimacy is based on different sensations. The act of tickling is a simple part of sensation play. That physical feeling against your skin is rather arousing in a sexual situation. You're body literally can't control itself. It gets that excited!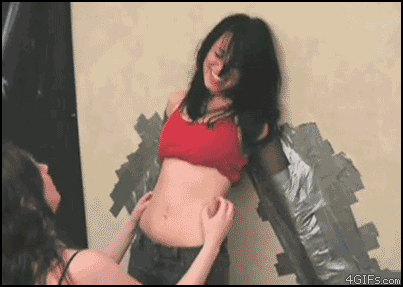 9. Voyeurism
The fetish based on a french word. That's pretty sexy in itself! Voyeurism is the interest of watching others take part in sexual activity. It's really important that this is done correctly. Those being watched must have explicitly consented to the practice. It pairs well with another common fetish. Exibitionism in which people enjoy being watched during sexual activity.
10. Porn- Pictophilia
This is such a common fetish that most people wouldn't even regard it as a fetish. The act of getting sexually aroused by watching porn or looking at pornographic images is something that lets face it most of us have indulged in.
Just Remember
There are so many different types of fetishes and even within the ones mentioned there are many subcategories. It just signifies how different human beings are in getting off and that's incredible! Whatever you're into, there's a fetish for everyone!